Asana is not a one-shape-fits-all practice. Therefore, our training covers functional anatomy and movement, teaching and sequencing methodologies for different levels of practice, pranayama, Yoga psychology, philosophy and ethics, meditation and mindfulness.
By recognizing that we are all uniquely designed, you will acquire the tools that allow you to cue skillfully to a broader population.
Rather than forcing a student into shapes, we shape the practice around the student.
Upcoming Yoga Teacher Trainings
Yoga is for everybody and every body.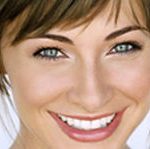 Alicia is amazing in her ability to help yogis gain confidence in their practice and guide them to their goals of teaching. She truly sets the bar with her grace, hard work, and passion.She's the kind of woman you strive to be better around and creates a safe environment to learn.After making the decision to go abroad and do a teacher training, I really had no idea what to expect. I made the decision to go in wholeheartedly and gained the experience of a lifetime.I instantly trusted that she would lead me in the right direction, and what she gave me back was the ability to trust myself in the process.I am so proud that I was able to have been taught by her, and I'm a better person for knowing her.
Stay up to date with our upcoming retreats, workshops, newsletters and more!