The greatest acts of kindness start within. We believe that how well you love yourself shapes how well you love others. Paying attention to your mental, physical and emotional needs is crucial for optimal health and balance. Sometimes, you just need to step away.
Join us for any one of our quality Wellness Retreats and Adventures as we take you on a journey of what lies at the core of our ethos-daily self care. We take delight in indulging in all things you with healthy organic food, a mix of creative vinyasa flow, spa treatments, acupuncture, fun and exciting group excursions, creative journaling, uplifting dharma talks, a variety of relaxation techniques and more. Learn how to master self-love, set clear boundaries, and inspire a deeper love between you and others. You owe it to yourself.
Self care is healthcare.​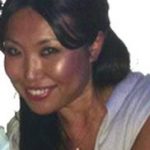 Attending the 200 hour yoga teacher training is definitely one of the most amazing and life-changing experiences for me, also the most challenging experience I have ever had.As an ESL student, I had a hard time studying philosophy and anatomy. It was like learning new languages for me! But thanks to my teachers Alicia and Oliver, who are so supportive, encouraging and passionate about their students, they made sure I was up to where I needed to be every week. Alicia would use her spare time on her day off to review the classes with me, and make sure I knew what I needed to know. Oliver would answer any questions I had after class. I knew I was in the right place then.The place we stayed for 5 weeks, Prana Dewi was just perfect for the training. Remote, quiet and beautiful. I was so excited to be there because I grew up in Tokyo and I had never been to a place like that before. I enjoyed doing homework by the pool, walking through the rice fields with my bare feet and gazing at the stars at night.I am so grateful for this experience with Alicia and Oliver. Before I went to Bali, I did not think I would be ready to teach by the end of the training…but I am! I left with confidence and felt stronger than ever. And this, I could not have done without them.I highly recommend this training to anyone who is interested in YTT…even if English is your second language. It is challenging but well worth it. You will be amazed how much you can grow.
Stay up to date with our upcoming retreats, workshops, newsletters and more!