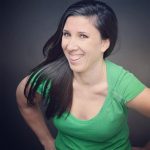 From my first conversation with Alicia, I knew that going to Bali for my 300 hour YTT would be an incredible journey.  I chose this destination training because I needed a radical awakening after struggling with a heavy load of personal loss and tragedy.  Yes, I wanted to improve my teaching skills and push myself beyond my comfort zone, but ultimately I was searching for ways that I could come back home to myself.  Alicia and Oliver have this way of truly seeing their students and showing up in such a powerful way, and it is through this level of authentic vulnerability that they were able to cultivate such potent relationships. Without the strong roots of connection and community, we could not do this deep work of self-discovery.  And it is through this deep work that we blossomed into our truest potential, not just as yoga teachers but also as compassionate human beings.  We flowed during our sweaty 2-3 hour classes and practice teachings.  We danced to break the ice and let loose. We cried during sharing circles and laughed a lot during lectures.  We came together in commUNITY.  So, if you are looking to deepen your yoga practice, to journey on a path of self-discovery or to simply improve your teaching skills, then I HIGHLY recommend Oliver and Alicia as your guides- you will be forever transformed!
Bali 300 Hour Advanced Training.
There is no better place than Bali to immerse yourself in a Yoga TT.  Tucked away in the beauty of the mountains and rice paddies, the energy of the land and people is infectious. You are in your own sanctuary enriched by nature and the kindness of the Balinese people. I chose Bali for both my 200 and 300 hour trainings because I learn better in an immersive format, living and breathing the work.  It's incredible how deeply you can dive into your practice, especially with Alicia and Oliver.  You are able to be vulnerable and peel the layers off, immersing in the teachings.  My favorite moments were walking barefoot, in solitude and deep reflection, amidst the sounds and calls of nature. Alicia is able to deliver challenging content in a way that is digestible and applicable to the real world.  She truly has a gift to connect with her students so they can absorb and learn effectively.  She creates an experience where you, the student, feel empowered to do the hard work for no one else but yourself.  She is not there to spoon feed, rather she teaches in a way that helps you embody the work so when you leave, you are fully prepared. Alicia and Oliver are a perfect balance. Never underestimate Oliver.  He brings lightness that is necessary in this type of training where you are doing the work 24/7.  He has a gift of making the practice playful, but is always teaching or sharing a lesson in whatever he is doing.  Both of them live the practice and teach their students to empower themselves to do the hard work. Alicia and Oliver are incredibly smart, teaching philosophy in away that is applicable to today's world.  They taught us how to empower our own students.  Being a teacher is not about our own personal achievement, but more about selfless acts of sharing knowledge with others. You will learn how to be safe in your body and understand that all bodies are different and how to make yoga accessible to everyone. I am the teacher I am today because of both Alicia and Oliver. I highly recommend a destination training over a studio training any day.  You will not regret it.
Bali 200 and 300 Hour YTT.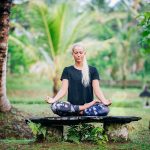 My Yoga education was a lot more than just Yoga. It gave me perspective on the way I make my choices in life and on the mat. It gave me time to reflect, to get to know who I am and to know my body. The experience was multiplied by staying in Bali, with it's down-to-earth energy, the temperament of the elements, and the kindness that surrounded us. To be in the moment with the group, away from distractions. It helped me to be present and work with all the Yoga and life learnings that were presented to me. Oliver and Alicia complement each other in the best possible way. The way they teach is from the heart to the person that is in front of them, letting your limitations be your greatest opportunity. They see you all of you. It gave me a lot more than I was ever able to imagine.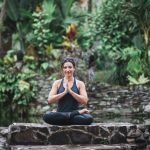 Taking my yoga teacher training in Bali with Yogaworks was one of the best decisions of my life. I came across the Yogaworks site where I found Bali listed under the destination trainings. I immediately wrote for more detail and received a questionnaire from Alicia, which I had to complete in detail. The questions already made me think a lot and I realized that taking up the training would involve so much more than practicing yoga and talking about the anatomy and the alignment of the poses. For a natural introvert as I am, it looked like a huge challenge but, curiously enough, I did not hesitate to enroll. Alicia had given all the information about the venue, a magical place that allows you to immerse in nature. It looked enchanting from the beginning. It was really a unique experience being cut off from the civilised world and in such close contact with all the elements of nature, being fed nutritious home-made food and being treated with so much care by staff. The place itself is conducive for introspection and self- inquiry. Spending a month with very little interaction with the outside world or exposure to social media allowed all participants to bond and engage in meaningful discussions. It was amazing to see that women from different backgrounds could come together and experience a unique sense of connection and bonding, becoming friends for life. All this was in great part due to the inspiring and dedicated teachers that accompanied us in this wonderful adventure. Alicia and Oliver made me feel welcome from day one and allowed me to open up to the group at my own pace. Their classes were a combination of discipline and playfulness that would bring the best out of every participant. They are both very knowledgeable and so fond of sharing their experience with us. They encouraged us to be authentic and true and to bring our personal touch and uniqueness into our teaching. We were constantly encouraged to keep a journal and reflect on ourselves. On the other hand, we were also motivated to spend time together, interact, play fun games, act as 'Guardian Angel' for each other or expand our consciousness with experiences like the cacao ceremony and a breathwork session. I would really recommend this training experience to anyone who wishes to explore the immense universe of Yoga and, at the same time, learn more about themselves and how they can have a positive impact on those around them.
I'm so thankful I was able to take Alicia and Oliver's 200 hour yoga teacher training, especially in such a breathtaking and spiritual location. This area of Morocco is beautiful – big sandy beaches and warm sunny days, the most gorgeous sunsets and crisp nights, fresh delicious food, a beautiful glass yoga room and stunning accommodations – you couldn't ask for a more perfect place to take the deep dive that is Alicia and Oliver's training. They create a safe space to explore both your physical practice, as well as your internal world, and the residential format enables you to really focus on your journey as you explore both. They are extremely knowledgeable and focused on guiding you towards a safe and informed teaching method, while infusing their teachings with fun, playfulness, and a bit of the unknown. I left their training knowing so much more about anatomy, safe asana practice, and the history of yoga than I knew when I went in, but most of all I knew we had only scratched the surface. They inspire you to keep learning, and to be of service to others. I can't say enough positive things about this experience!!
I feel very blessed to have been a student in Alicia and Oliver's 200 hour YTT in Bali at the foot of Mount Batukaru in the autumn of 2018. I think one of the most powerful tools, apart from the illuminating teachings and brilliant instruction, is being surrounded and isolated by the sanctity of Balian nature, where we were able to attune to the ancient voices of self-connections of nature. This complete immersion in the natural world and protection from distraction lended to a moment-to-moment continuity of profound instruction and awakening to the awareness that yoga practice is a life practice, and does not merely live in compartmentalized pockets of time when we choose to practice or observe. In this environment, we were able to deepen and expand our mindfulness practices by observing, evaluating, dialoguing, dissecting, understanding, and elevating ourselves, our behaviors, thinking patterns, and beliefs. During my four week immersive course in Bali, I was fortunate to share authentic and deep communication–full of vulnerability and personal discovery–with Alicia, Oliver, and my fellow students. Our group, with origins spanning 3 continents, found loving friendships in each other, abundant with acceptance, non-judgement, camaraderie, deep knowing, and genuinely delightful hilarity. In Bali, I also unlocked a more joyful and powerful asana of expressive, intentional, and connective movement. Alicia and Oliver gave me the practical skills, language, and physical prompts that have enabled me to successfully teach yoga at Esalen, be invited to teach at Kripalu, and teach private clientele. In addition to the deepening of understanding of asana, I found the greatest source of evolution in my yogic path to be the emotional and spiritual growth through deep meditation and conversation. Alicia and Oliver have a way of "holding up a mirror" to students to propel, inspire, and illuminate the discovery process for each student, as opposed to merely guiding or instructing. I wish I could better express my gratitude for the experience that I shared with my classmates, Alicia, and Oliver, but these words will have to do: OM Sahana Vavatu Sahanau Bhunaktu Saha Viryam Karavavahai Tejasvi Nauaditamastu Ma Vidvishavahai Om shanti shanti shantihi. Namaste.
There are so many things I could talk about in regards to my training in Bali. Being away from home in the middle of the jungle, allowed me to not only delve deeper into nature, but into myself and the practice of Yoga. Having previously done my 200hrs training in a city, being in Bali felt like a dream come true. I loved waking up to the sound of roosters and frogs, walking through the rice fields to make it to the shala for our morning meditations. I loved the silence, the quiet time we all got to experience being immersed in a vortex of peace and transformation. We were lucky to have had different teachers throughout the 5 weeks. From learning about somatics and mindfulness with Pam, to Thai yoga massage with Eva, the wealth of information we were receiving each day was wonderful. We went to bed each day with a little more knowledge about the body, mind, breath, senses, and ourselves. What challenged me the most was the fact that I had to unlearn everything I thought I knew, in order to assimilate and teach Yoga that would be suitable for all bodies. However, I love that Alicia and Oliver are at the forefront of an all inclusive yoga practice. I love that they want Yoga to be accessible for everyone of all ages. Having experienced injuries prior to coming to Bali, I knew in my heart that the way I had been taught and was teaching Yoga would not be sustainable in the long run so I took on the challenge with an open mind and heart. The community we had built was what kept me going. Knowing that I had the support of the teachers and students made me feel cared for and loved. We might have all been strangers at first, but by the end of it we had all become like family. I've already seen so many people since I left Bali 6 months ago. It's always a beautiful thing to be connected to people that are on the same wavelength as you, that love to talk about the same things you do and share a common passion with the same enthusiasm: Yoga. Oliver and Alicia are both very grounded teachers. As yogis, we tend to be a little bit more airy sometimes but they were our anchors throughout our journey there. Oliver had a beautiful way of simplifying complex concepts. Till this day, I use the sentence "mini me vs biggie We". Simplifying what it means to be interconnected or discussing energy can sometimes feel a bit too intense for some students (even yogis) but Oliver has a special gift of getting the message across in a simple way. I also loved his passion for permaculture and for our planet. Alicia is like an encyclopedia when it comes to anatomy and science in general. She has tremendous amounts of information stored in her and she teaches with passion and excitement each and every time. "Movement is medicine" "issues in your tissues" are also things I repeat constantly and I have to say people are always amazed when I explain these concepts to them. Eva was like our fairy godmother, bringing healing to us all through the art of touch and Thai yoga massage. At the end of our very long days, learning about Thai yoga massage was what we needed to restore our bodies. If I had to do it all over again, I would in a heartbeat. It almost feels like it was all just a dream, but then I remember that it actually happened and it was once part of my reality. I'm forever grateful for the time spent there, and for all the new things I got to discover, examine and change.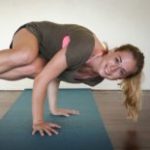 Alicia and Oliver are so genuine as human beings. They ARE yoga embodied- combining mind, body and soul in everything they do. They have been practicing and teaching yoga for decades which further underlines why you should pick them as teachers. Although the intensive 200 hours format (which in reality like 300 hours) is just that (intensive), I would not have wanted it any other way. That is because it enables you to fully dive into your learning experience. I also liked that the homework intensified the inner process and integration of the material, although at times feels overwhelming. To be onsite for 4 weeks builds a very strong and supporting connection with the other students. We were in it together! The fact that we all still send pics, updates and support to each other almost weekly, shows just that we were a strong community, learning together, and supporting each others' learning. The intense sounds from the jungle surrounding the yoga hall further intensified the whole experience. The smells, the sunrise, the rain, the occasional swims in the natural pool-it all magnified the experience. The weekly excursions were a beautiful and VERY important break from all the teaching: seeing the terraced rice fields, snorkeling and swimming with multicolored fish in Nusa Lembongan, soaking in the natural hot springs, sound bathing in the pyramids in Ubud, even have a spa and shopping experience, all were grand! If you are looking to teach Yoga, look no further! The Yogaworks method is known worldwide for their thorough education, and Alicia and Oliver are such heartwarming and knowledgeable teachers!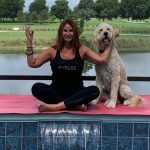 The YTT atmosphere in Bali was breathtaking, serene, and refreshing. It literally was a location that you could unwind, relax, and find your peace, draw closer spiritually. Meeting like-minded yogis from across the world was the most amazing experience. The friendships, discussions, differing views, supporting people added to the beautiful mix. Alicia welcomes you with open arms and quickly becomes a friend, mentor, life coach, cheerleader. Oliver is a constant joy, funny, supportive, and adds deep insight to all conversations. Their teamwork is unparalleled- you feel like a family. Their deep knowledge of anatomy, philosophy, Yoga history, and asanas are just enlightening. You can sit for hours soaking up their instruction. They slowly start putting you in the 'drivers' seat' and you are teaching before you even realize. The atmosphere is nonjudgmental, and totally conducive to wonderful growth, discovery and learning. When your done, you still crave more! The staff will go to great lengths to assist you, they respect your quiet time, and will share their history, beliefs, ideologies with you if interested. It truly is the perfect location. Serenity surrounds you, and the location provides an impressive place to deepen your own personal practice and deepen your reflections and find what you are looking for in your own life. Sharing my life with other yogis, opening up, discussing, learning, listening, sharing stories and experiences was honestly so rewarding. Plus, you are learning immensely about different styles of yoga, anatomy, asanas, philosophy and psychology, history and finding where you fit into the 'picture.' If you want a deeper understanding of Yoga, if you want to grow and truly learn to teach yoga, or find something more about yourself, you can achieve it here with Alicia and Oliver in Bali. My best instructors, the best location, the best 4 weeks of my life. Do it for yourself.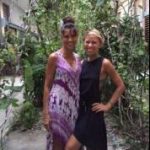 My YogaWorks teacher training was truly one of the best things I have done for myself. Alicia and Oliver were a great team and together they created a most amazing space for learning, listening, healing and growing. I was seeking a way to deepen my practice and give myself a month of spiritual grounding. It did all that and more. My daughter and I were lucky enough to have done this training in beautiful Bali, which in and of itself was a dream as well as a lesson. The curriculum was intense but not overwhelming. Not a day goes by that I don't think of my time there, remember a phrase or insight from Alicia or Oliver, and take a moment to Breathe just a little more mindfully than before this experience. I miss the daily morning meditations, but can call to mind the Peace they brought me at any time, and I do so frequently. What I loved most about this program is that it was truly a Body, Mind, and Spirit experience. Alicia especially was such an inspiring guru. She takes her practice and her students seriously, and the care and presence she brings to the studio and beyond is apparent every day. Oliver too, was a breath of light, air and inspiring presence each day. I will remain forever grateful to Alicia and Oliver for their teaching, and to myself for having the wherewithal to embark on this journey. It's one that will last a lifetime.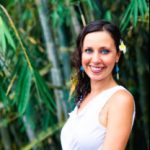 I can't say enough wonderful things about my experience as a student in the YogaWorks 2015 teacher training in Bali with Alicia Cheung and Oliver Reinsch. Before entering the training, I had heard that doing a YTT was "life changing". I prefer to use the word "life enhancing"… because what this magical month did was bring out all the very best parts of me that were hidden below the surface. Alicia and Oliver aren't just skillful and compassionate teachers…they are beautiful and soulful human beings. It was clear from day one that they love what they do…. they brought so much spirit, laughter, love, intelligence, and honesty to every day of the training. In addition to Alicia and Oliver's support, we all had the support of our fellow teachers-in-training… truly an amazing group, and I'm so grateful that we all continue to support each other to this day. The remote, natural setting of our peaceful resort in the mountains of Bali was ideal to do this level of deep work. I honestly never believed I would be ready to teach after one month, but thanks to them and the YogaWorks method of teaching, I left knowing that I had all the tools and confidence I needed to excel as a yoga teacher. I am so grateful to have been able to participate in this experience, and wouldn't hesitate to train with them again! They're awesome!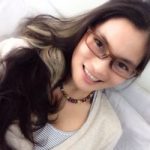 I am fortunate to have been with the best team and to be mentored by two of the most skilled and talented mentors ever in the yoga circle. I was very impressed and pleased by how the curriculum was put together. Choosing the residential format was the best decision I ever made. The entire program is truly superlative. I was able to understand every body's limitations and why it's always best to practice safely and customize your approach. I learnt that yoga is beyond the physical practice – it's about acceptance-acceptance of who you are and what you are capable of doing. It also enables you to move within your limitations and embrace change. The way Alicia teaches guarantees that what you learn on the mat translates to what you can apply off the mat. She explains the concepts and theories in practical terms thoroughly and then she will allow everyone to understand these by doing it ourselves. She has the gift of influencing people without putting in much effort. What sets this training apart is how much of herself she's given to ensure that our learning goes beyond the asana. I am deeply honored to be her student. The residential format is by far the best way to learn and get trained since your focus is limited to just yourself and yoga. It enables you to further deepen your practice without the hassle of daily commute and other things that will keep you from fully digesting what you learn in class. The residential format also allows you to appreciate your surroundings – the environment and the people you're with.
It has almost been one year to the day where I took the leap of faith and hopped on an air plane to Bali for Alicia's 200 hour Yoga Works teacher training. Now that I have had one year to allow all that I had learned from Alicia and Oliver to sink in, I figured it is the perfect time to write this testimonial. For all you inspiring yoga teachers out there, I believe that there is no greater teacher training program then this one. Alicia and Oliver not only are amazingly knowledgeable in the area of yoga and how the body works, but they go above and beyond to make the experience memorable, from guest speakers, to fun outings, to bringing in some delicious treats from Bali Buda every now and again to keep the spirits high. This 200 hour program is definitely more like 300 hour program, in all that you learn and experience about the fascinating world of yoga and the journey of self discovery. I was hired on to a local studio upon returning home from the training and have been teaching ever since. I most recently left my previous career path, 12 years working in mental health to embark on the journey of becoming a full-time yoga, meditation and mindfulness instructor. I couldn't be more grateful for the opportunity to have been student of Alicia's and Oliver's, and what they have taught me will be carried with me for a very long time.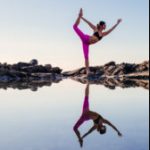 Within a few months of practicing yoga, I knew I wanted to do a teacher training course.  I decided to give myself a year of practice and discovered YogaWorks' destination teacher training in Hawaii. I immediately knew that was the course I was suppose to take. Hawaii has always been a favorite place of mine and it is so sacred to me. The month I spent completing that teacher training in Hawaii was one of the best experiences of my life. Going away to a remote place while undergoing this transformative process is ideal. Being away from my normal day-to-day distractions and routine helped me dive deep into my training. You are flushed with so much new information and it can be a bit overwhelming but allowing yourself to open up to the experience not only helps you learn a tremendous amount, it allows you to be transformed. Hawaii has such an amazing and vibrant energy, it was so complementary to what we were doing there. With the nature surrounding us, the people there with us, the ocean and its powerful waves just a short walk away – it is paradise. Alicia and Oliver offer an amazing course. They are filled with immense knowledge and experience that is delivered with their own personal twist. They were extremely helpful and always there if we needed extra guidance. Our student group along with Alicia and Oliver felt like one big family. We would play games after dinner or hang out in the jacuzzi under the star light listening to the Coqui frogs. There was a strong sense of community throughout the training and that really helped with the process. The YogaWorks teacher training covers so many amazing points about the practice. From detailed asana lectures to hour long philosophy discussions. From Sanskrit and yoga's history to meditation and quieting down to reach deeper. I feel I received a very well-rounded training and came out ready to teach confidently. I learned so much about myself that month.  I learned to love impermanence and find comfort in uncertainty. I learned to love myself and let go of things I was still holding on to. I learned more about my true self while I was there, being amongst the trees and earth and felt closer to nature than I had in awhile. I learned that following my gut instincts are what lead me to where I am truly meant to be. It feels pretty surreal to be teaching now. I'm from Laguna Beach, California and have found myself on the other side of the world in Melbourne, Australia teaching yoga at a beautiful studio with a woman I completed my teacher training with. I even shed a tear at the end of my first class there while the students were in savasana, the energy was beautiful and I felt like I was exactly where I was suppose to be. Yoga – the most amazing journey.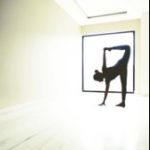 When you want to begin a journey of learning, you need to begin it with someone who has their intention to teach and give unconditionally. Alicia is that person who helps you see beyond what you already know and brings you into a space of seeking knowledge while making it very accessible. Starting a yoga teacher training can be a daunting thought and a big step for a few like it was for me, but choosing the right teacher can make the process simpler. Alicia's style of teaching is effortless and from the heart. She doesn't allow ego to come between her and her students. You don't realise her complete awesomeness during the training. The beauty of Bali and information kind of has you in this state of disbelief. Almost as if life brought you the best. But only after your training with Alicia is complete, is when you realise the impact of having her. Her words resonate long after those hours. Three years down, I do remember the beautiful Balian beaches but not without Alicia's soulful voice guiding me through that beautiful practice every morning. I would not recommend anyone else but her if you want to make this move. She is it. Always grateful for being her student.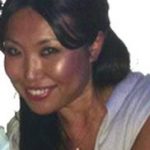 Attending the 200 hour yoga teacher training is definitely one of the most amazing and life-changing experiences for me, also the most challenging experience I have ever had. As an ESL student, I had a hard time studying philosophy and anatomy. It was like learning new languages for me! But thanks to my teachers Alicia and Oliver, who are so supportive, encouraging and passionate about their students, they made sure I was up to where I needed to be every week. Alicia would use her spare time on her day off to review the classes with me, and make sure I knew what I needed to know. Oliver would answer any questions I had after class. I knew I was in the right place then. The place we stayed for 5 weeks, Prana Dewi was just perfect for the training. Remote, quiet and beautiful. I was so excited to be there because I grew up in Tokyo and I had never been to a place like that before. I enjoyed doing homework by the pool, walking through the rice fields with my bare feet and gazing at the stars at night. I am so grateful for this experience with Alicia and Oliver. Before I went to Bali, I did not think I would be ready to teach by the end of the training…but I am! I left with confidence and felt stronger than ever. And this, I could not have done without them. I highly recommend this training to anyone who is interested in YTT…even if English is your second language. It is challenging but well worth it. You will be amazed how much you can grow.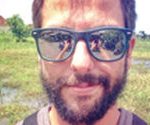 What struck me most about the yoga teacher training program I took with Alicia was how much it wasn't what I thought it would be. It was way more than that. There is plenty of asana and sanskrit all that but the special bit is how Alicia helps you open and gives you the space to truly look within. And beyond the meditation and journaling and pranayama and mantras and asana and everything else, the magic is simply how Alicia holds the space for everyone on the journey letting them come to their own realizations. It's a lot of work but intensely rewarding. And of course she's a fantastic teacher. She's tough and fair and giving and has the patience of saint. She truly cares about each one of her students and most importantly she's fun! I couldn't ask for more from a teacher and I'll always remember her ever-present smile in my heart.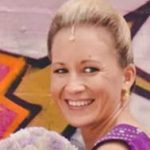 Wow! is the first word that comes to my mind when I look back at the 200 hr. YogaWorks teacher training that I recently completed with Alicia and Oliver in Bali (Fall 2013). Firstly, the words yoga teacher training barely scratch the surface in describing the experience, it was so much more than that. I learnt more about myself in that five weeks than I have in the last five years (and that's been filled with professional/self development courses and activities)! Alicia and Oliver are both extremely knowledgeable, inspiring, caring, supportive and compassionate teachers. I was constantly amazed by Alicia's ability to simply hold the space, put the mirror up and bam! … profound realisation. Her love of yoga and teaching is unquestionable, it radiates from her being. One of the things that really stood out for me with this program is the holistic approach. We had daily meditation, frequent philosophy discussions, lots of practice teaching, asana practice and theory. We also had the opportunity to undertake some karma yoga within the community, which was so much fun. After completing this five- week course, I'm comfortable that I have the knowledge, tools and ongoing support needed to put it all into practice. I'm so grateful that I met both Alicia and Oliver and had the opportunity to learn so much from them. I will always look back at this experience with extremely fond memories. I should also say that this program was not a walk in the park, or a relaxed yoga retreat; it was at times really hard work, but at the same time, so incredibly rewarding. If you're willing to trust the process and go deep inside, the benefits will be limitless. I'd strongly encourage anyone interested in yoga teacher training to get in contact with Alicia, it all begins with a single step ?
An empowering and transformative experience, the benefits of the YogaWorks Teacher Training in Bali with Alicia were more far reaching than I could have ever imagined. I arrived in Bali with the intention of deepening my practice and becoming more flexible in all areas of my life in order to feel more balanced and stronger. From day one, I went through a myriad of emotions, mind chatter, and physical states. I experienced the initial excitement of meeting 25 beautiful yogis from around the world that I would be spending the next five weeks with, muscle cramps from hours of daily asana, and those occasional days when you just weren't in the mood to wake up for early morning meditation. But, Alicia and Oliver provide this indescribable space for learning and transformation to occur; a space to grow stronger, more confident, and to go inward. I learned to trust in the process and to be comfortable confronting my doubts and fears. The welcoming environment created by the staff at Pondok Pitaya, the healthy and delicious local food whipped up for us day after day, the yoga facility that overlooked the surf, the funky lodging, and the mystical surroundings made our experience one that we will never forget. Every day we spent together presented challenges, adventures, and opportunities for growth, on and off the mat, as we delved deeper into the eight limbs of yoga, Sanskrit, anatomy, workshops, ayurveda, the chakras, subtle body work, and philosophy discussions. By the end of the program in Ubud, I felt such a connection to the rest of my peers; we experienced so much together and watched each other learn, grow, and transform. Thank you for sharing your passion, Alicia and Oliver. I am more passionate about yoga and incorporating yogic philosophy into my life and my clients lives than ever before and will always hold a special place in my heart for you both and Bali.
Bali 200 Hr, Morocco Retreat.
Completing the 200 hour Yoga Works intensive in Bali with Alicia and Oliver has categorically changed my life. While I learned more than I imagined possible about yoga philosophy, anatomy, and sequencing/teaching strategies, the most significant lessons were those surrounding my relationship with myself and others and how I chose to engage with the world. The intensive format affords a truly transformational experience that will equip you with a tool kit to not only be an awesome yoga teacher, but also a better human being. Alicia's & Oliver's passion and authenticity are infectious, and naturally encourage participants to bring the same to the table. Their expertise, energy, and presence are a daily source of inspiration. I've heard it said that we are all teachers, but Alicia & Oliver aren't just teachers, they truly ARE yoga. They don't merely lecture and spew distant, esoteric concepts–you witness them living and embodying all these concepts on a daily basis. Studying with them has been a profoundly powerful experience and my gratitude is immeasurable.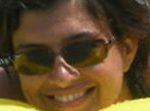 I attended the yoga teacher training with Alicia and Oliver in Bali, 2013. It was the most wonderful journey I've had. I've gained a more in-depth knowledge of what yoga is, and came out of it enriched and enlightened. The 5-week residential format was most conducive as it forces you to leave your life back home behind to completely immerse yourself into the real world, where you are forced to face many internal and external challenges, and overcome your fears in many ways. That was where the real transformation was. Alicia and Oliver were amazing and inspiring. They were with us spiritually and physically all the way, supporting us in every way they could. The yoga bubble that we created was special and friendships were forged that will last a lifetime. Will recommend anyone who is seeking to further their yoga studies or deepen their practice to sign up for this training!
Doing the YogaWorks teacher training in Hawaii with Alicia and Oliver was one of the most powerful experiences of my life. It went beyond my expectations. The YogaWorks program is complete and very well structured, but for me the deepest dimension of this training comes from the fact that Alicia and Oliver invite their students to a deep self-inquiry. They create a safe, supportive and loving space for their students to grow. The residential program can be challenging – strong Asana practice every morning followed by a day of study and homework, but the full immersion in the yogic way of life is a transformative experience. And Alicia and Oliver know how to release the pressure and bring a sense of humor and a light touch to the whole experience. They are masters in the art of holding the space and creating a meditative and peaceful mood. Their knowledge in yoga and the art of teaching it is very profound: precise alignments, very well-rounded sequences, understanding and embodying the Yoga philosophy, emphasis on safety, nice voice… Not to mention the amazing land of Hawaii that brings a taste of heaven and magic to the experience and the wonderful friends made. I have no words to express my gratitude and love..
I strongly encourage anyone thinking about doing the YogaWorks 200-HR Teaching Training to consider the residential format in beautiful Bali, Indonesia. I attended the program in Nov-Dec 2012 and can honestly say that going there was the best decision I ever made. I cannot imagine participating in a teacher training any other way. With the residential format, you are so immersed in the program, with no distractions from the outside world. You live and breathe yoga for five weeks, and have the opportunity to build so many strong relationships with people from around the globe. I learned more about myself in those five weeks than I have in my entire life, and was taught yoga philosophy, anatomy and proper sequencing among other things. Alicia and Oliver are amazing teachers! We learned so much from them in just five weeks. They genuinely care about the well-being and success of their students, and put everything they've got into the program. Within just two weeks of being home from the program, I landed a job teaching, and now teach regularly at a few yoga studios in the city. I have received great feedback from students and teachers about my sequencing and knowledge of each posture, and it's all thanks to Alicia and Oliver, and the format of the residential teacher training program at YogaWorks.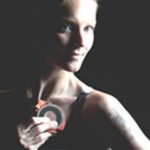 I chose the YogaWorks TTC in Bali to deepen my teaching skills, my yoga practice, and my understanding of yoga. Alicia and Oliver have chosen the perfect place to reset the mind and fully concentrate on the goals and did a great job organizing the whole journey. Every class and every lesson was carefully selected and taught with passion and love. The assistants Elissa and Jollie were a great bonus for our student group. The work was tough but always doable and so important to really get in touch with yourself and understand yoga in an holistic way. I loved every day, and I not only take home so much new knowledge but also friends for life. Thank you so much. Blessings. I mean it. Om Shanti Shanti Shanti.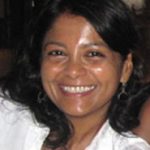 My experience at the YogaWorks 200 hour teacher training has been enlightening. I received much more than I bargained for and I have a lot more understanding of yoga as a whole. I am going home centered, inspired, and feeling more alive than ever. Thanks to Alicia for her gifts, her words and true inspiration. The 200 hour training programme conducted by Alicia offered excellent teaching with high standards. The meditation and the philosophy classes were excellent, as it helped me to deepen my understanding with myself and life.The asana practice deepened my self practice and I learned more about my body so I could teach my students. Alicia is an excellent teacher. I enjoyed every class. She maintained the perfect relationship between teacher and student. She set a fine example of a yoga practitioner, unbelievable information and amazing in breakdown of usually complicated subjects (like anatomy), extremely nurturing and supportive, bringing a great level of comfort in the class. I feel much more confident to teach anywhere in the world! I was deeply impressed with Alicia who really helped each student to overcome their obstacles (spiritual, mental and physical) to achieve the certification. I have waited years to do this training, and now I can share yoga and the ancient teachings with everyone who is willing. Following my dharma is giving me great joy!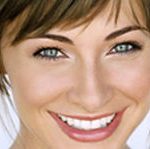 Alicia is amazing in her ability to help yogis gain confidence in their practice and guide them to their goals of teaching. She truly sets the bar with her grace, hard work, and passion. She's the kind of woman you strive to be better around and creates a safe environment to learn. After making the decision to go abroad and do a teacher training, I really had no idea what to expect. I made the decision to go in wholeheartedly and gained the experience of a lifetime. I instantly trusted that she would lead me in the right direction, and what she gave me back was the ability to trust myself in the process. I am so proud that I was able to have been taught by her, and I'm a better person for knowing her.
Alicia is an amazing teacher! It is so important for me, as a student, to be learning from someone that truly lives and breathes the essence of yoga, especially through their language, energy, humor, diet, approachability, and physique – to name a few. It was truly amazing to learn from someone so well rounded and well traveled. She is the real deal, and I adore her!
For me the YogaWorks training in Bali exceeded all of my expectations. Alicia was the most incredible teacher, and it was a total honor to learn from her. I grew physically in my practice much more than I realized at the time. My inversions are much better, I feel more grounded and strong in my practice. And for the first time ever I am practicing consistently every morning. More importantly than my physical practice, the training afforded me the time and the space to do some self-reflection. I thought a lot about who I am and who I want to be, and how meditation, reflection, yoga, humility and constant learning will help me on my journey. I can't tell you how much I have thought about the idea of focusing earnestly on the practice of my actions without attachment to their fruits. I loved Bali – the people, the smiles, ceremonies and offerings. I especially loved having two different venue experiences, first in Ubud and then at the beach. The whole energy changed being in the open sea and away from all of the tourists and distractions of Ubud. I am just so grateful for having had the experience.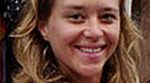 Completing the 200 hr. YogaWorks training was an amazing physical, mental, spiritual, and cultural experience. Being taken out of one's comfort level by doing a residential program was a remarkable experience. Not only do I feel equipped to competently and safely teach a yoga class, but the personal growth and tools learned were invaluable. The instructor, Alicia Cheung, was an amazing teacher on many levels and offered constant support and instruction. I will share my experience with YogaWorks with others and look forward to continuing my growth and training with YogaWorks.
I'm a body worker who works with many of the top 44 male and female professional surfers, and my background is based in anatomy, physiology and exercise science. I went to the Bali YogaWorks Teacher training to gain a deeper insight into the potential that yoga could offer, especially for athletes, and to explore deeper levels of my own practice. I had no intention of becoming a teacher. What a beautiful surprise feeling inclined to teach upon returning home. Alicia's training left me feeling confidently skilled. Although I was slightly nervous about the challenge of "finding my voice", I felt well prepared to speak in front of people who were relying on my words to lead them on a journey of movement and introspection. Somehow things began to flow. It's now 4 months later and I have 2 beginner-level students, one 67 yrs old, the other 44 yrs old. Neither had ever tried yoga before, and now they each take 2 private lessons a week. I spent the bulk of the Triple Crown Season on the North Shore with classes filled with competitive surfers. I focused on alignment points and the YogaWorks' method of sequencing, I taught various pranayama techniques that Alicia had us practice daily, and I tried to share the experience of "turning inward" that accompanied every philosophy, asana and theory class during the training. Doing this YogaWorks training with Alicia Cheung was one of the best things I have ever done, and I continue to be pleasantly surprised by the small shifts in my life because of it.
I came to the training with little thought and few expectations but plenty of fear and anxiety about my unknown future … and what I discovered was one of the most meaningful immersions I have ever done. Alicia's facilitation and direction was astonishing. She brought a stillness, a focus, and a clarity to our training that was deeply meaningful and transformative. Post the training, I retain an internal sense of self and the will and belief to continue to move forward with a joy and lightness I have not felt for a very long time. Without doubt, in the seven years I have been practicing yoga, Alicia is the standout best teacher I have ever had the privilege of working with.
My experience in the YogaWorks Hawaii residential yoga teacher training was phenomenal. Big Mahalo (thanks) to Alicia & Oliver who are both wonderful, knowledgeable teachers and work great as a team. Their passion and dedication for teaching and for yoga were evident, and I especially enjoyed their ability to keep the learning fun. Their attention to details and open hearts kept each day on the island alive, and I found myself learning and laughing the whole month long. I'm so grateful to have had the opportunity to study four delicious weeks with these two amazing teachers. With deep respect and aloha, I hope to practice with each of them again someday soon.
Alicia Cheung is not only a wonderful person, she is a caring mother and a dedicated teacher. Going through the YTT with her as my teacher was one of the most enriching experiences of my yogini life. Alicia is a beautiful and 'old' soul, filled with devotion and a burning desire to teach and share. I hope with all my heart that one day you will have the opportunity to experience the precious moments that paved my training under her tutelage in Bali. And just in case English is not your first language, don't be worried, Alicia never leaves anyone behind, she will guide you with love and wisdom just like she guides Olivia, her daughter. Alicia Cheung est une femme, une mère et une enseignante extraordinaire! Faire ma formation de professeur "Yogaworks" à ses côtés fut l'une des expériences les plus enrichissantes de ma vie de Yogini. Alicia est une belle et vieille âme, pleine de dévotion, qui donne et partage sans compter ! je vous souhaite de tout mon coeur de la rencontrer et de vivre quelques uns de ses moments précieux que j'ai eu l'immense joie de vivre à Bali grâce à son enseignement. Et si l'anglais n'est pas votre langue maternelle, soyez rassuré, Alicia a une devise "never leave someone behind", elle vous guidera avec amour sagesse et patience, exactement comme elle le fait avec sa fille Olivia en l'accompagnant chaque instant sur le chemin de la vie.
Words cannot describe how incredible the YogaWorks Teacher Training in Bali with Alicia Cheung is. The five weeks flew by as we studied philosophy, anatomy, asana, pranayama, meditation, Ayurveda and so much more. Alicia teaches from the heart with such a vast knowledge and comprehension of the course material while adding so many other personal additions to make the program truly one of a kind. She is a wealth of knowledge, making every lesson interactive and interesting – I couldn't get enough of what she had to say! I could've stayed another five weeks and wouldn't have scratched the surface of everything she has to offer. The locations: first on the West coast of Bali in a remote surfing town, then in the cultural and spiritual hub of Ubud. This allowed us to truly go inward, first meditating by the crashing waves and black sand, then in the beautiful sun in the midst of the rice fields. I couldn't think of a better place to reflect, meditate and deepen my practice. I could not think of a more perfect experience or place to fulfill my dream of becoming a yoga teacher. I had the most beautiful environment, teacher and classmates, and I am eternally grateful that I took a leap of faith and went to Bali for this outstanding program. "Sometimes, the only transportation you need is a leap of faith."
I can't emphasize enough how wonderful Alicia and the Yoga Works program are! Alicia has many years of yoga teaching experience, and it shows through her extensive knowledge and intuitive teaching style. While she has studied and practiced the Iyengar style thoroughly, which influences her very specific teaching cues for alignment, she also has studied and practiced wide ranging styles of yoga. Her broad experience makes for extremely well rounded classes and lessons. Alicia offers excellent instruction and ample opportunities to practice and fine tune your teaching skills. She provides honest feedback and was always willing to stay after class to answer questions about homework, class sequences, or, well, anything! What made our training so special is what happened after our Yoga Works material was covered. Alicia set up a variety of activities that furthered our learning and growth; whether it was her planning a hike to the local natural hot springs, assigning journal writing assignments, setting up a fun movie night, providing extra lessons about yoga psychology or the relationship between neurology and yoga, or asking massage therapists and healers to visit all those who were interested. These extras really amplified the worth of the program and how much we, the students, took away from it. Additionally, it takes a wise teacher, like Alicia, to tune into how the students are feeling and what they actually need. She kept us on track and motivated throughout the program. She is organized, energetic, honest and passionate about her work. Her assistant, Oliver, is kind, patient, and has plenty of yoga teaching experience as well. I really enjoyed when Alicia and Oliver would bring in their other interests and practices, like Thai massage and acupuncture. Alicia and Oliver are the perfect team, like the yin and yang balance. I had such a well-rounded experience with the Yoga Works training with Alicia and it surpassed my greatest expectations. Not only do I feel prepared to teach yoga given the scope of information we learned regarding anatomy, sequencing, teaching cues/ language, yoga history, etc., but I've gained much more. Through the experience I have let go of what no longer serves me and feel that I'm living my life's purpose more fully. I am full of gratitude to Alicia, Oliver, and the yogis that were part of our training.