Interested in learning more about us, our programs, philosophy or anything else?
Send us a note using this form, with any questions you may have, or just to say hello! 
Samdhana Yoga
Alicia Cheung co YogaWorks
2215 Main Street Bldg. C
Santa Monica CA 90405, USA
+1 8884251251
Samdhana Yoga
Prana Dewi Mountain Resort 
Alicia, Penebel
Kab. Tabanan
Bali 82113, Indonesia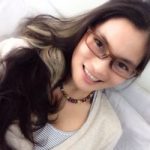 I am fortunate to have been with the best team and to be mentored by two of the most skilled and talented mentors ever in the yoga circle.I was very impressed and pleased by how the curriculum was put together. Choosing the residential format was the best decision I ever made. The entire program is truly superlative. I was able to understand every body's limitations and why it's always best to practice safely and customize your approach. I learnt that yoga is beyond the physical practice – it's about acceptance-acceptance of who you are and what you are capable of doing. It also enables you to move within your limitations and embrace change.The way Alicia teaches guarantees that what you learn on the mat translates to what you can apply off the mat. She explains the concepts and theories in practical terms thoroughly and then she will allow everyone to understand these by doing it ourselves. She has the gift of influencing people without putting in much effort. What sets this training apart is how much of herself she's given to ensure that our learning goes beyond the asana. I am deeply honored to be her student.The residential format is by far the best way to learn and get trained since your focus is limited to just yourself and yoga. It enables you to further deepen your practice without the hassle of daily commute and other things that will keep you from fully digesting what you learn in class. The residential format also allows you to appreciate your surroundings – the environment and the people you're with.
Stay up to date with our upcoming retreats, workshops, newsletters and more!