Interested in learning more about us, our programs, philosophy or anything else?
Send us a note using this form, with any questions you may have, or just to say hello! 
Samdhana Yoga
Alicia Cheung co YogaWorks
2215 Main Street Bldg. C
Santa Monica CA 90405, USA
+1 8884251251
Samdhana Yoga
Prana Dewi Mountain Resort 
Alicia, Penebel
Kab. Tabanan
Bali 82113, Indonesia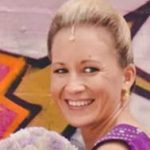 Wow! is the first word that comes to my mind when I look back at the 200 hr. YogaWorks teacher training that I recently completed with Alicia and Oliver in Bali (Fall 2013).Firstly, the words yoga teacher training barely scratch the surface in describing the experience, it was so much more than that. I learnt more about myself in that five weeks than I have in the last five years (and that's been filled with professional/self development courses and activities)!Alicia and Oliver are both extremely knowledgeable, inspiring, caring, supportive and compassionate teachers. I was constantly amazed by Alicia's ability to simply hold the space, put the mirror up and bam! … profound realisation. Her love of yoga and teaching is unquestionable, it radiates from her being.One of the things that really stood out for me with this program is the holistic approach. We had daily meditation, frequent philosophy discussions, lots of practice teaching, asana practice and theory. We also had the opportunity to undertake some karma yoga within the community, which was so much fun.After completing this five- week course, I'm comfortable that I have the knowledge, tools and ongoing support needed to put it all into practice.I'm so grateful that I met both Alicia and Oliver and had the opportunity to learn so much from them. I will always look back at this experience with extremely fond memories.I should also say that this program was not a walk in the park, or a relaxed yoga retreat; it was at times really hard work, but at the same time, so incredibly rewarding. If you're willing to trust the process and go deep inside, the benefits will be limitless.I'd strongly encourage anyone interested in yoga teacher training to get in contact with Alicia, it all begins with a single step 🙂
Stay up to date with our upcoming retreats, workshops, newsletters and more!